Top 5 Alexander Technique Benefits for Employees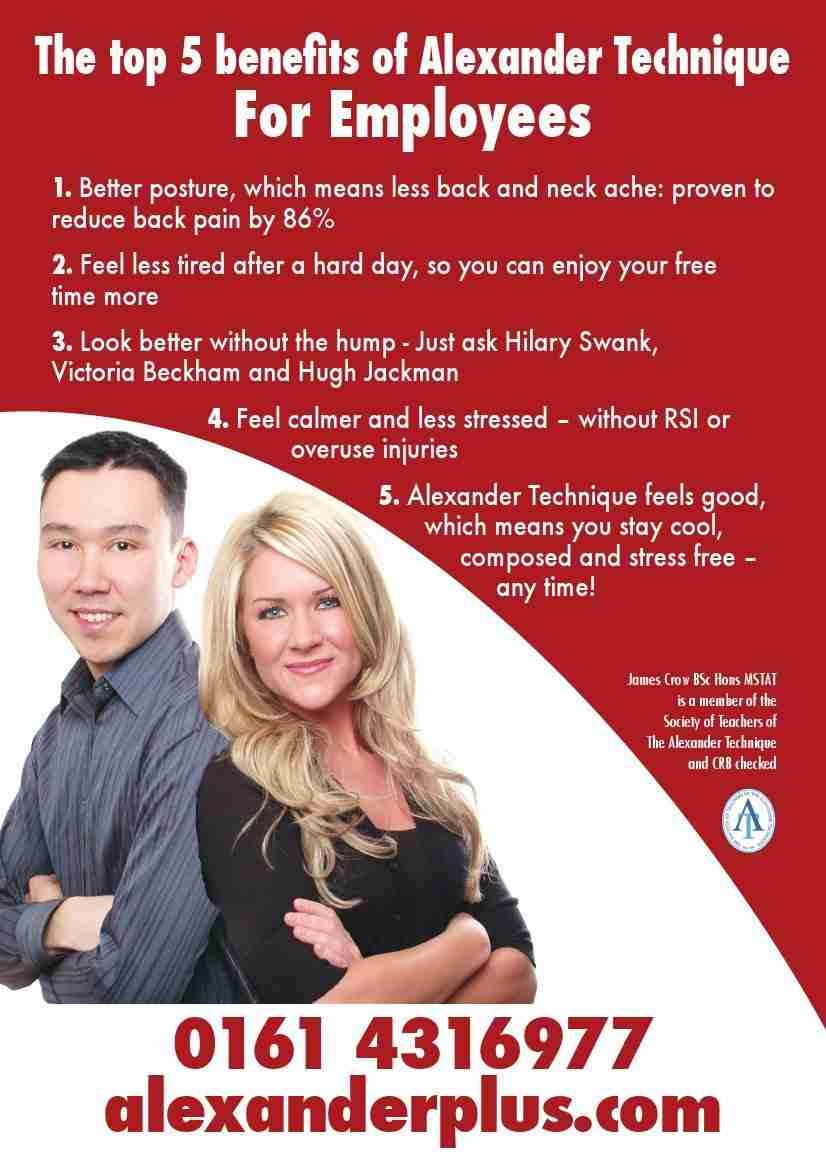 Here are 5 great benefits your employees will thank you for!
Better posture, which means less back and neck ache: Proven to reduce back pain by 86%
Feel less tired after a hard day at work, so you can enjoy your free time more
Look better without the hump – just ask Hilary Swank, Victoria Beckham and Hugh jackman
Feel calmer and less stressed, without RSI or overuse injuries
Alexander Technique feels good, which means you stay cool, composed and stress-free, any time!
The Alexander training is highly sought after and valued by employees as it is perceived as something most beneficial for them as individuals. From an Occupational Health & Safety perspective the technique has delivered two things often lacking in Occupational Health & Safety Programs: motivation and long term positive change. Les Corbett, Occupational Health & Safety Consultant.
Get in touch to find out more!